Reflex Math
Reflex helps students of all ability levels to develop fluency with their basic facts in addition, subtraction, multiplication and division.  Reflex is game-based, and continuously monitors each student's performance to create the optimal experience for every child.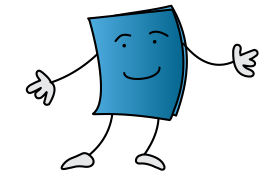 Tumble Books
http://www.tumblebooklibrary.com/Default.aspx?ReturnUrl=%2f
Students can access hundreds of books online via Tumble Books. Login in to Tumble Books at the top of your screen and type in the following information:  Username - Weirton, Password - Reads.
West Virginia Assessments
Access resources to West Virginia's Online Assessments by clicking the Students and Families link. The website contains Practice Tests and a variety of information regarding the assessments.
Think Central
https://www-k6.thinkcentral.com/ePC/start.do
Think Central allows students in grades 2nd through 4th to access resources from the current reading series. The website provides students with resources utilized in class as well as an online version of their text book (just in case they forgot it at school). Select the proper Country (United States), State (West Virginia), District (Hancock County), and School (Weirton Elementary School). Your child should have a user name and password, that was assigned by their teacher, to access the site.
Khan Academy
Khan Academy provides students with instructional videos about various subjects.
(Teachers/Staff Resources)